Overview
Plantar fasciitis is one of the most common explanations of heel pain. It is caused by inflammation to the thick band that connects the toes to the heel bone, called the plantar fascia, which runs across the bottom of your foot. The condition is most commonly seen in runners, pregnant women, overweight people, and individuals who wear inadequately supporting shoes. Plantar fasciitis typically affects people between the ages of 40 and 70. Plantar fasciitis commonly causes a stabbing pain in the heel of the foot, which is worse during the first few steps of the day after awakening. As you continue to walk on the affected foot, the pain gradually lessens. Usually, only one foot is affected, but it can occur in both feet simultaneously. To diagnose plantar fasciitis, your doctor will physically examine your foot.
Causes
Your plantar fascia (fay-sha) supports the arch of your foot as you run or walk. It is a thick, inelastic, fibrous band that starts in your heel, runs along the bottom of your foot, and spreads out to your toes. Plantar fasciitis is an inflammation of this fibrous band. If you are female or have a job that requires a lot of walking or standing on hard surfaces you are more at risk for plantar fasciitis. Additional causes include Being overweight, Having flat feet or high arches, Wearing shoes with poor support, Walking or running for exercise, Tight calf muscles that limit how far you can flex your ankles, Running on soft terrain, Increase in activity level, Genetic predisposition.
Symptoms
When plantar fasciitis occurs, the pain is typically sharp and usually unilateral (70% of cases).Heel pain worsens by bearing weight on the heel after long periods of rest. Individuals with plantar fasciitis often report their symptoms are most intense during their first steps after getting out of bed or after prolonged periods of sitting. Improvement of symptoms is usually seen with continued walking. Numbness, tingling, swelling, or radiating pain are rare but reported symptoms. If the plantar fascia continues to be overused in the setting of plantar fasciitis, the plantar fascia can rupture. Typical signs and symptoms of plantar fascia rupture include a clicking or snapping sound, significant local swelling, and acute pain in the sole of the foot.
Diagnosis
The health care provider will perform a physical exam. This may show tenderness on the bottom of your foot, flat feet or high arches, mild foot swelling or redness, stiffness or tightness of the arch in the bottom of your foot. X-rays may be taken to rule out other problems.
Non Surgical Treatment
Most people who have plantar fasciitis recover with conservative treatments in just a few months. Pain relievers such as ibuprofen (Advil, Motrin IB, others) and naproxen (Aleve) may ease the pain and inflammation associated with plantar fasciitis. Stretching and strengthening exercises or use of specialized devices may provide symptom relief. These include physical therapy. A physical therapist can instruct you in a series of exercises to stretch the plantar fascia and Achilles tendon and to strengthen lower leg muscles, which stabilize your ankle and heel. A therapist may also teach you to apply athletic taping to support the bottom of your foot. Night splints. Your physical therapist or doctor may recommend wearing a splint that stretches your calf and the arch of your foot while you sleep. This holds the plantar fascia and Achilles tendon in a lengthened position overnight and facilitates stretching. Orthotics. Your doctor may prescribe off-the-shelf heel cups, cushions or custom-fitted arch supports (orthotics) to help distribute pressure to your feet more evenly.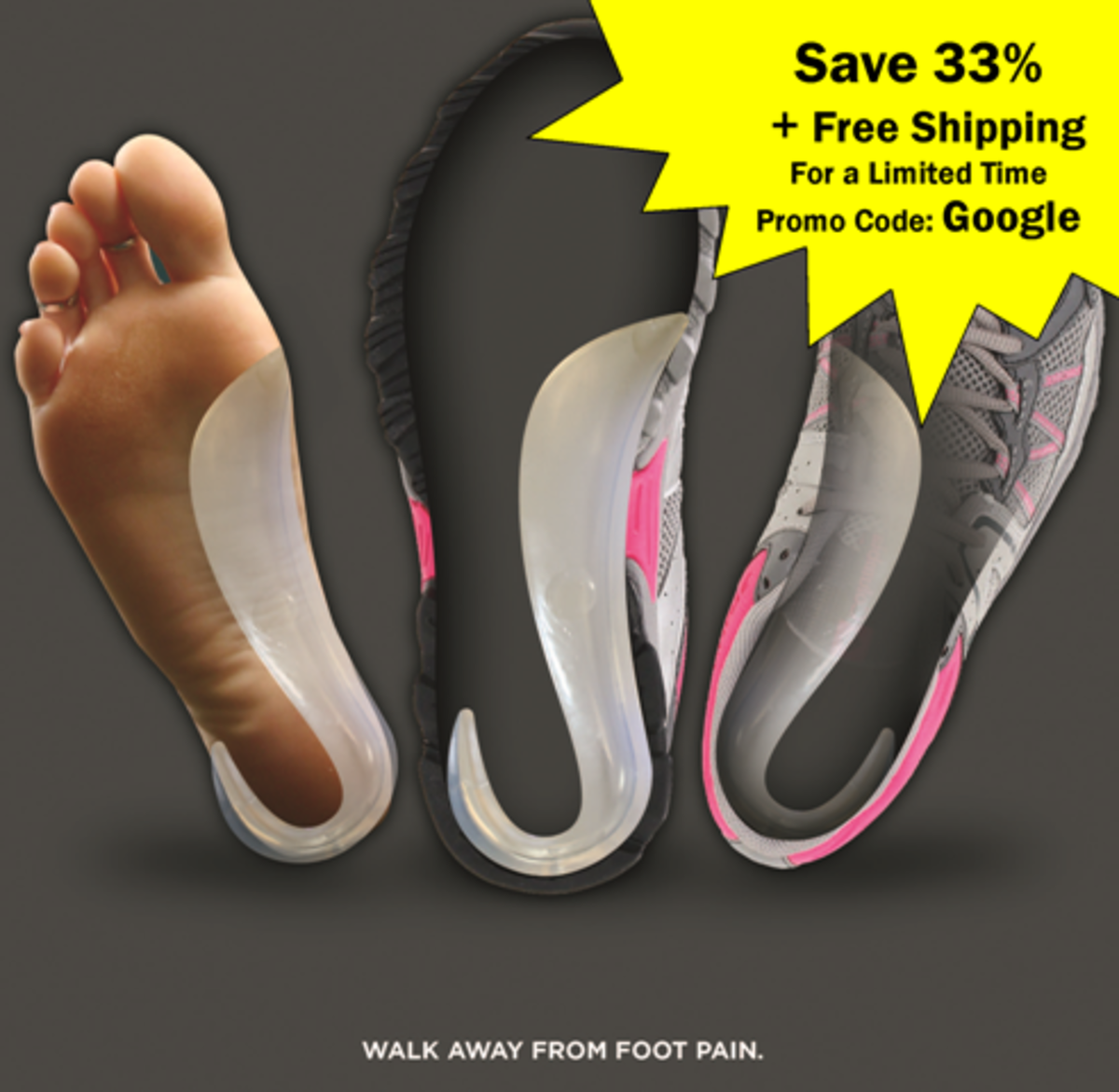 Surgical Treatment
Plantar fasciotomy is often considered after conservative treatment has failed to resolve the issue after six months and is viewed as a last resort. Minimally invasive and endoscopic approaches to plantar fasciotomy exist but require a specialist who is familiar with certain equipment. Heel spur removal during plantar fasciotomy has not been found to improve the surgical outcome. Plantar heel pain may occur for multiple reasons and release of the lateral plantar nerve branch may be performed alongside the plantar fasciotomy in select cases. Possible complications of plantar fasciotomy include nerve injury, instability of the medial longitudinal arch of the foot, fracture of the calcaneus, prolonged recovery time, infection, rupture of the plantar fascia, and failure to improve the pain. Coblation (TOPAZ) surgery has recently been proposed as alternative surgical approaches for the treatment of recalcitrant plantar fasciitis.
Prevention
It is not always possible to prevent heel pain, but there are measures you can take to help avoid further episodes. Healthy weight. Being overweight can place excess pressure and strain on your feet, particularly on your heels. This increases the risk of damaging your feet and heels. If you are overweight, losing weight and maintaining a healthy weight by combining regular exercise with a healthy, balanced diet can be beneficial for your feet. You can calculate your body mass index (BMI) to find out whether you are a healthy weight for your height and build. To work out your BMI, divide your weight in kilograms by your height in metres squared. A BMI of less than 18.5 means that you are underweight, 18.5-24.9 means that your weight is healthy, 25-29 means that you are overweight, 30-40 means that you are obese, over 40 means that you are morbidly obese. You can also use the BMI healthy weight calculator to work out your BMI. Healthy feet. You should always wear footwear that is appropriate for your environment and day-to-day activities. Wearing high heels when you go out in the evening is unlikely to be harmful. However, wearing them all week at work may damage your feet, particularly if your job involves a lot of walking or standing. Ideally, you should wear shoes with laces and a low to moderate heel that supports and cushions your arches and heels. Avoid wearing shoes with no heels.